David's been everywhere lately...except on my blog. I do take my responsibility seriously and realize I've been slack lately. Plus it was my New Year's resolution... More David!
He's been busy - advancing British men's fashion, acting as an ambassador for Battersea Dog and Cats Home, remodeling a new home, traveling the world and looking good with a glass of amber and wearing a suit better than any man on the planet. It's all in a day's work and all womankind appreciates his devotion to making us happy.
But let's face it - we all love David the model. And there are certain campaigns that are the best of the best.
Here are some of my favorites.
Massimo Dutti Equestrian:
M/D's Equestrian Collection was a F/W 2013 shoot, by Hunter and Gatti. I think I like the outdoorsy look best especially when it includes animals. Okay, it comes in second to the suits! Always the suits...
Here's the link to HG advertising:
http://hunterandgatti.com/photo/advertising/
Man of the World:
I don't think David has looked more rugged and unmodel-like than in this campaign. The pics show maturity and seriousness, not just a pretty boy. It reflects a man of accomplishment but also a man ready to conquer the rest of the world. And he will...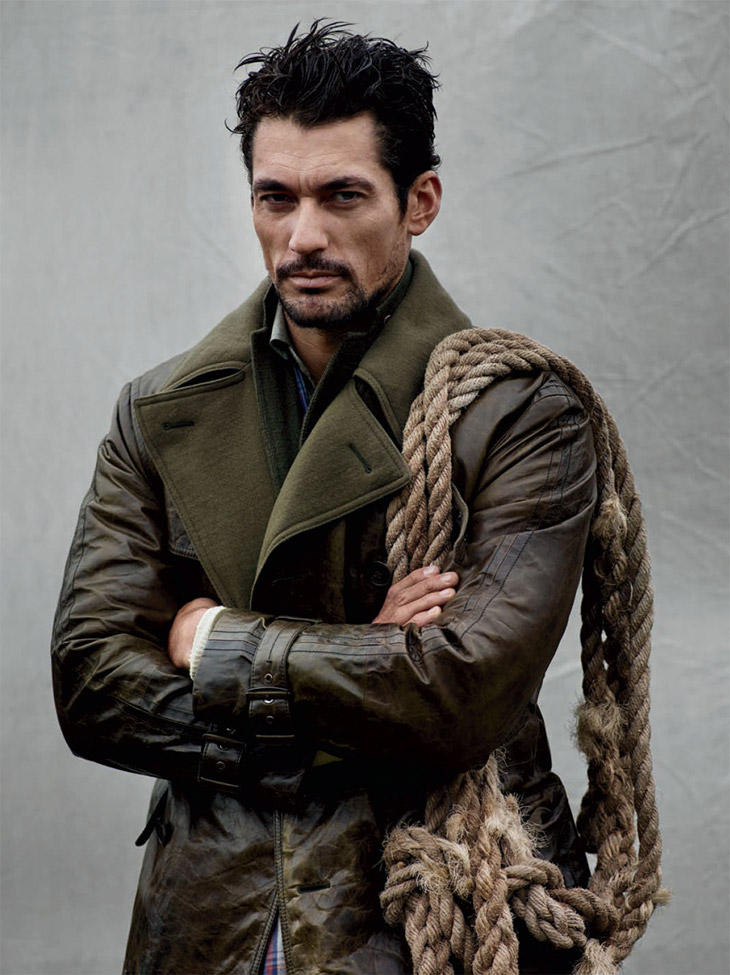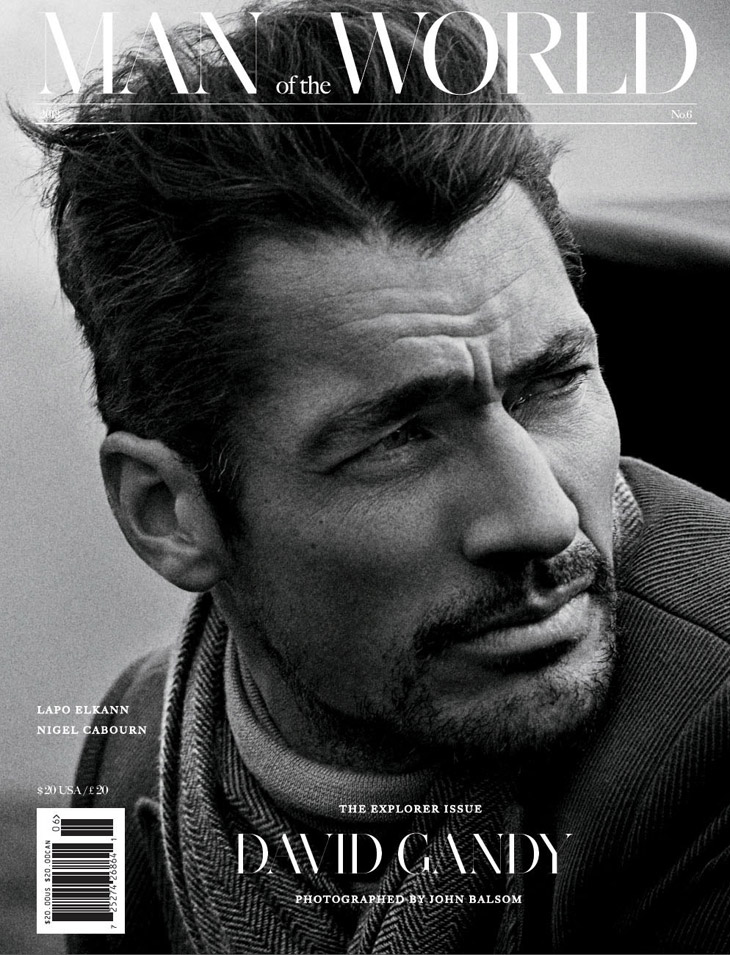 Here's the link to the MOtW article:
http://www.manoftheworld.com/article/new-frontier
Here's the link to photographer John Balsom and additional pictures of the MOtW shoot: http://johnbalsom.com/indexhibit/index.php?/man-of-the-world--david-gandy/
DV Man's A Fistful of Dollars:
Way back in 2009, David did a shoot for DV Man, photographed by Tobias Lundkvist. The campaign features more of down and dirty David, embracing the life of a cowboy. The first shot is probably one of my ALL time favorites of David.
Here's the link to the DV Man campaign:
http://models.com/Work/dv-man-a-fistful-of-dollars
Dolce and Gabanna Light Blue:
This is a three-for-one. All of these campaigns are excellent, but I agree with David, this campaign needs to tell the next part of the story. You know, where the couple is walking along the shoreline, pushing a pram...
Dolce and Gabanna 2008 Pre-fall.
There is nothing soft about David in this campaign. He is all man - serious, determined and mysterious. Gah, he is so hot here! I think this might be why his name has been brought up when James Bond was recasting.
Glamour Spain:
I asked my friend Shika Brown, also a huge DJG fan, which campaigns were her favorites and she suggested this next campaign: David in the kitchen.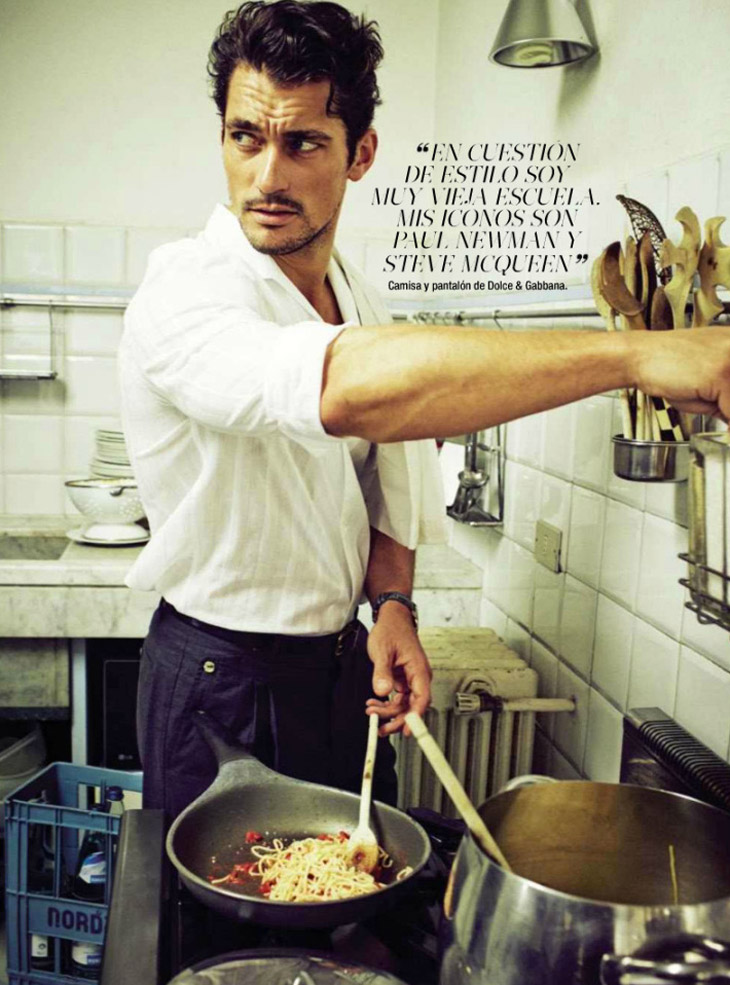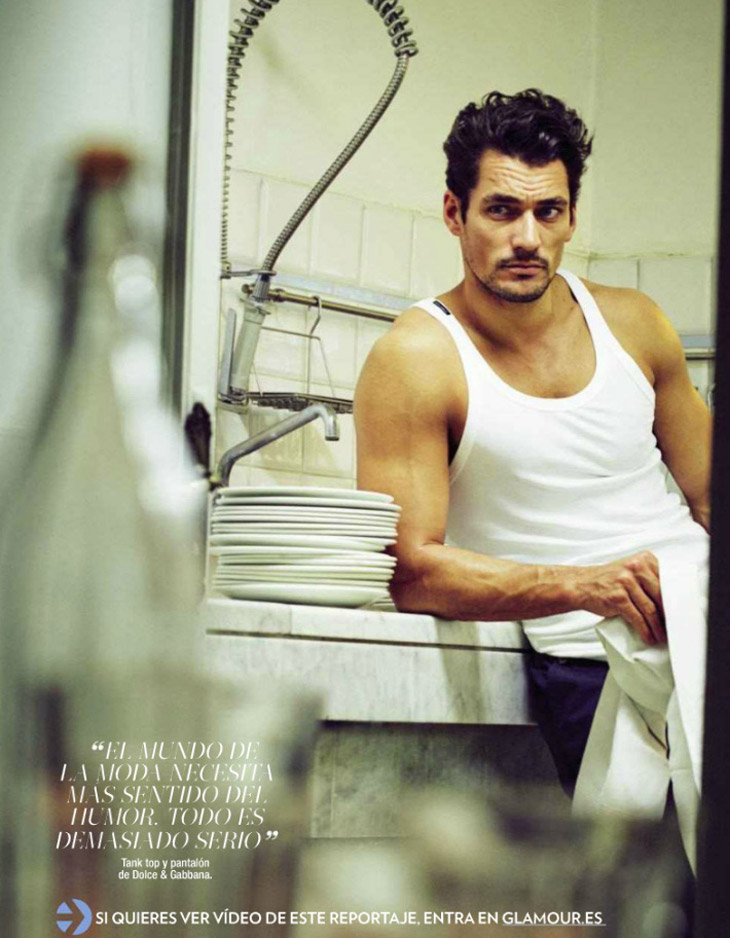 Other photographs by Sergi Pons for this campaign:
http://sergiponsphoto.com/project?c=men&p=5
Tomorrow, I'll have some new favorites. Seriously, has he ever done anything that isn't perfection? So what are your favorites? Follow along for more David commentary from time to time!